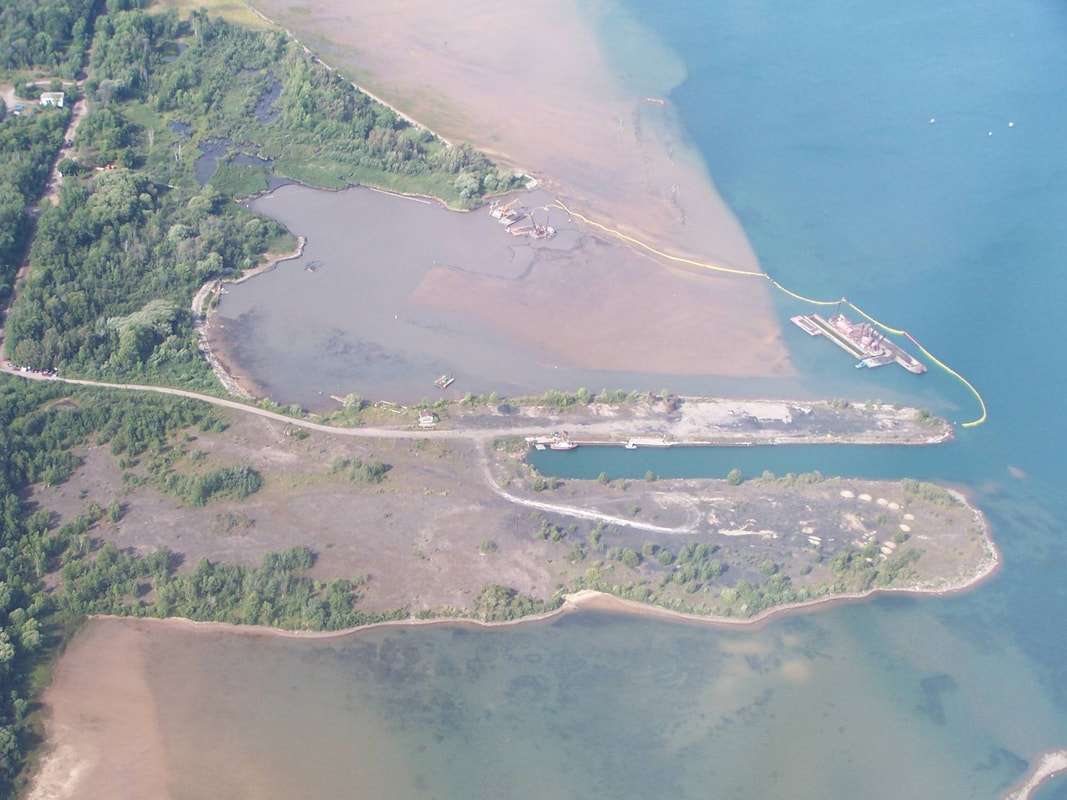 U.S. Environmental Protection Agency and Phelps Dodge Corp. along with the state of Michigan shared the costs of an $8 million cleanup project on Tannery Bay, a polluted bay west of Sault Ste. Marie, Mich. Chromium and mercury from a former tannery polluted the bay, which is on St. Marys River, the connecting channel between lakes Superior and Huron. St. Marys River is a joint U.S.-Canadian "area of concern," which marks the region for special environmental attention.
The project used $4.8 million in federal Great Lakes Legacy Act funds. Phelps Dodge, which owns the former Cannelton Industries tannery property, contributed $2.6 million. Michigan Department of Environmental Quality, through the state's Clean Michigan Initiative, provided $600,000 in funding.
The pollution was mainly byproducts from the Northwestern Leather Co. tannery that operated from 1900 to 1958. When the tannery was operating, waste was dumped into ditches and flowed into the bay where it settled in the mud (sediment).