The survey data is displayed on the operator's screen and re-mapped in real time, based on the depth and location of the IMS SolidsMaster Cutterhead system. This allows the operator to maximize digging efficiency while providing a record of digging operations for their client(s).
The IMS GPS System tracks the following:
Dredge Position
Dredge Heading
Dredge Cutterhead Depth
The operator must upload an XYZ file or pre-dredging survey into the GPS laptop. This will allow the system to do the following:
Provide a history of dredging operations

Shows "as surveyed"
Shows "as dredged"

Cut real time profiles at the digging tool position
Update the "As Dredged" surface based on the depth of the digging tool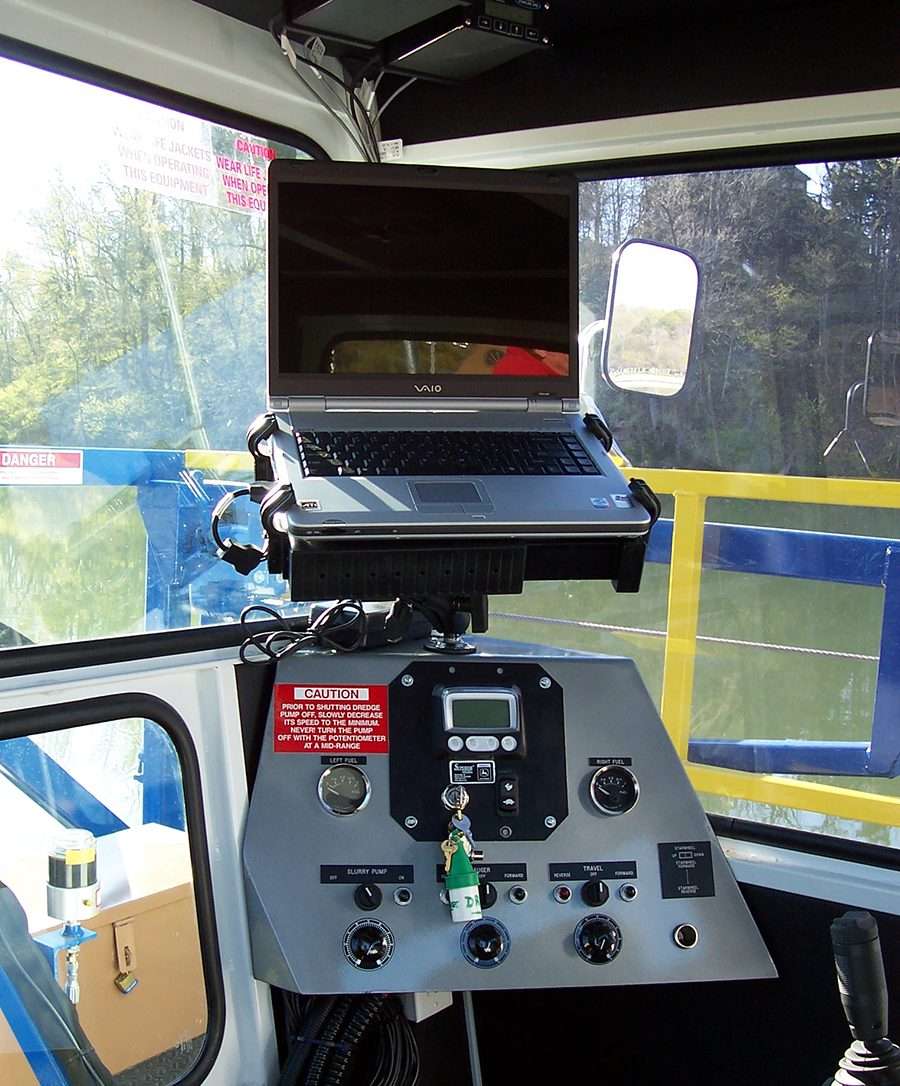 Real time sections in the IMS GPS program can be:
The IMS Dredging GPS System is comprised of the following components:
Trimble MPS865 Receiver
Dual GA830 Antennas for dredge positioning and heading
Trimble Marine Construction Software (TMC) activated with dongle
Three LR970B Angle Sensors:

One in cab for pitch/roll
One mounted on ladder in submersible housing for ladder position
One mounted on cutter-head shroud for cutter position

14" Panasonic Toughbook installed above right dash via mounting arm for data collection and display (removable for security purposes)
Installation of equipment at IMS factory
Field start-up and training services
***OPTIONAL UPGRADE – Subscription for CenterPoint RTX: Precise Point Positioning (PPP) technology delivered via satellite for < 10 cm accuracy – Recommended. Annual fee under $2,000. Client can purchase subscription directly from Trimble.