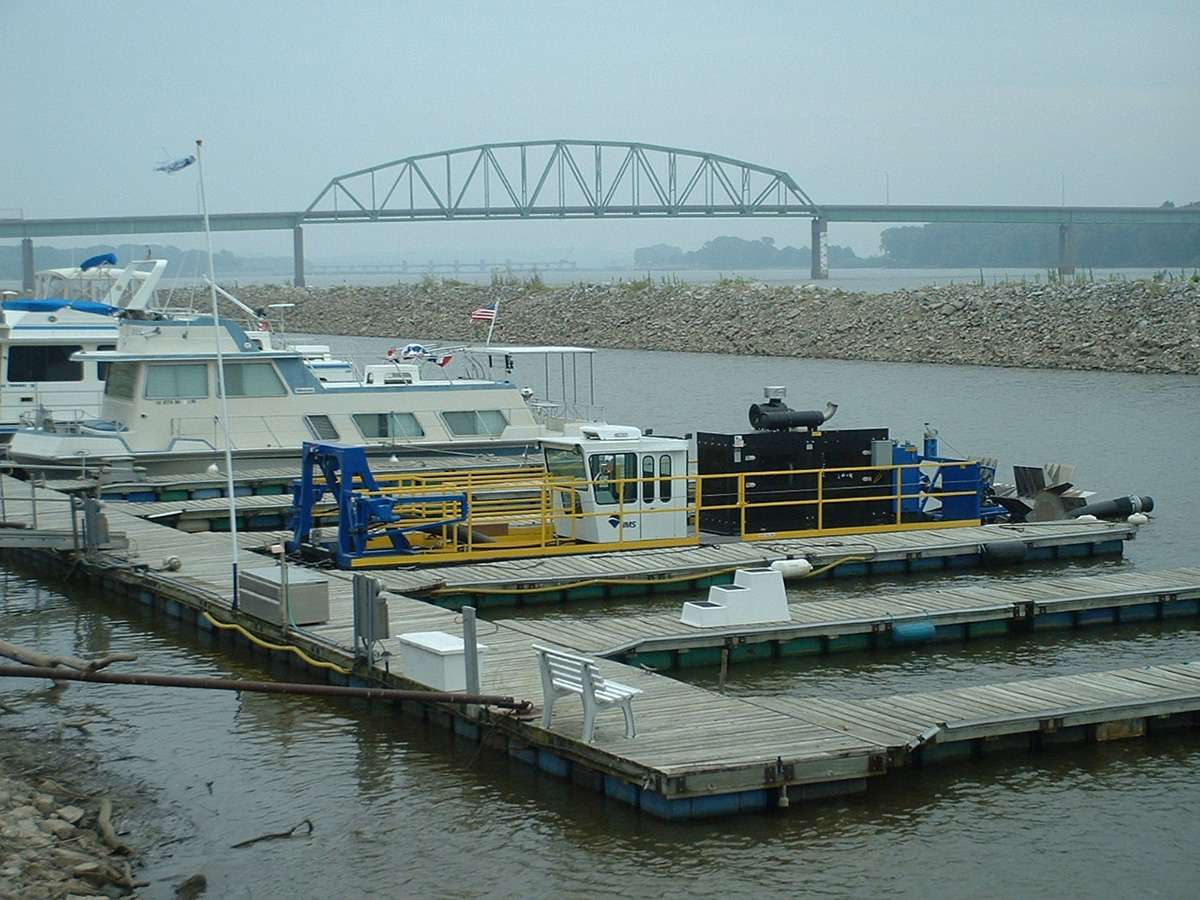 The docks have been rebuilt, rip-rap replaced in two areas, and the dredging of the Muscatine Municipal Boat Harbor has begun, according to Nick Gow, Park Maintenance Superintendent for the City of Muscatine, IA.
I haven't seen the water this low for the last two or three years," Gow said. "I don't think it got below 10 feet last year and we are at about seven and a half feet right now. This is a great time to get it (the dredging) done. It is always a little better when the water is shallower so you can get down in there and get the stuff picked up.
The Boat Harbor and Trail Embankment Project was comprised of three restoration projects on the Muscatine riverfront that included lacing rip-rap along the inside of the harbor wall, placing rip-rap on a 1,600 foot stretch of the riverfront from Pearl City Station to the Millennium Plaza, and replaced the long dock in the harbor.
Funding came from a Resource Enhancement and Protection (REAP) grant of $125,000 that was awarded by the Department of Natural Resources (DNR) in December of 2015 and covered most of the cost of the three-part project.
The city budgeted $90,000 of the $215,000 project.
Source: DredgingToday