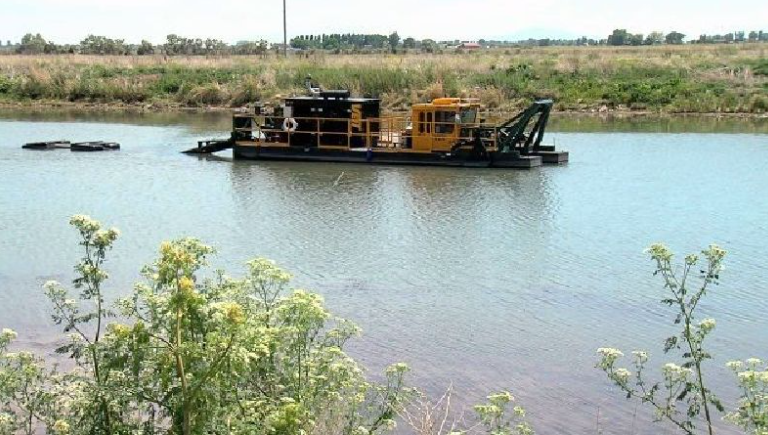 Willard Bay, Utah, USA – Thousands of pounds of black gunk are being pumped out of Willard Bay. It's sediment left over from last year's flood season, and if not cleaned up, it could act like a big dam. Contractors are currently working to clear the path.
According to Mark Anderson, chief engineer at Weber Basin Water, it will take about four months to get it all out.
They use a "floating dredge, an IMS Dredger Model 7012, that can reach down about 30 feet, and auger up and pump that material up out of the inlet channel, and deposit it (elsewhere)," Anderson said.
A lot of it got dumped into Willard Bay during last year's very wet flood season. "20 percent of the material came in just last year alone," Anderson said.
As a levee broke, sending the Weber River into farmland and near homes last June, much of the pressure was diverted into the bay. "We were able to run our system to help substantially reduce the effects of the sludge from the flood last year," he said.
Normally, this process is necessary only every decade or so, but the flooding made sure that it was "especially bad this time around." A specialized barge, brought in all the way from Minnesota, is clearing the path at a rate of about 4000 gallons every minute.
"That's enough material to fill one football field, 85 feet tall," Anderson said.
The high-powered floating pump will clear the path about a thousand feet into the bay. And after a holding pool fills up with the gunk, truckloads of it will have to be driven off to another site.
This price tag on the project is about a $1 million.