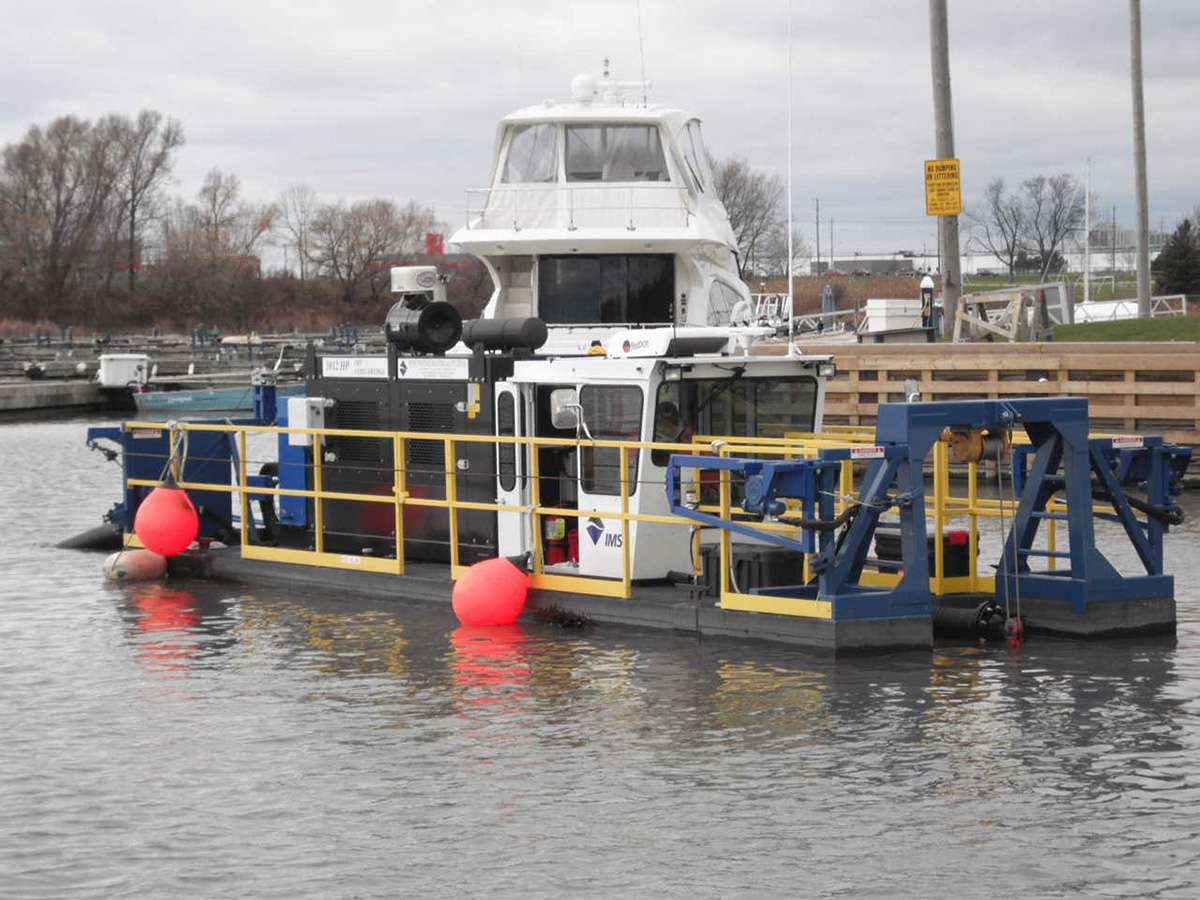 NEWS FLASH: PORT HOPE -The sign at the entrance to Port Hope's harbour advising boaters that the harbour is temporarily closed is expected to come down soon.
Councillor Ted Watts, chair of the municipality's parks, recreation and culture department, says that, in the next few weeks, a dredging machine will be brought in to clear approximately 5,000 cubic metres of silt and sand away, allowing boaters to use the facilities in Port Hope.
Northumberland Today has learned the Town of Cobourg's dredging machine, which has recently been clearing Cobourg's harbour, will be used in Port Hope.
Watts said the sand will be placed on the east beach in Port Hope and that residents should have no concerns. "It's absolutely safe," he said. "The Ministry of Environment has given us all the classifications that are necessary and the inspection certificates are on the way. As we go, we'll have nice clean sand for the future."
Currently a large crane is removing the sand away from the west wall to the entrance of the Port Hope harbour / yacht club where numerous boaters found themselves stuck last year. "Within the next week to two weeks we hope to have a dredging unit in to complete the job," Watts said.
The dredger will clear an area near the entrance to a depth of approximately five metres to accommodate sailboats with deeper keels.
"It's been a thorn in our side for a long time," said Watts, who wasn't sure how long the job will take. I think until such time as the waterfront is completely cleaned up we'll deal with this from time to time."
Reprinted from Dredging Today