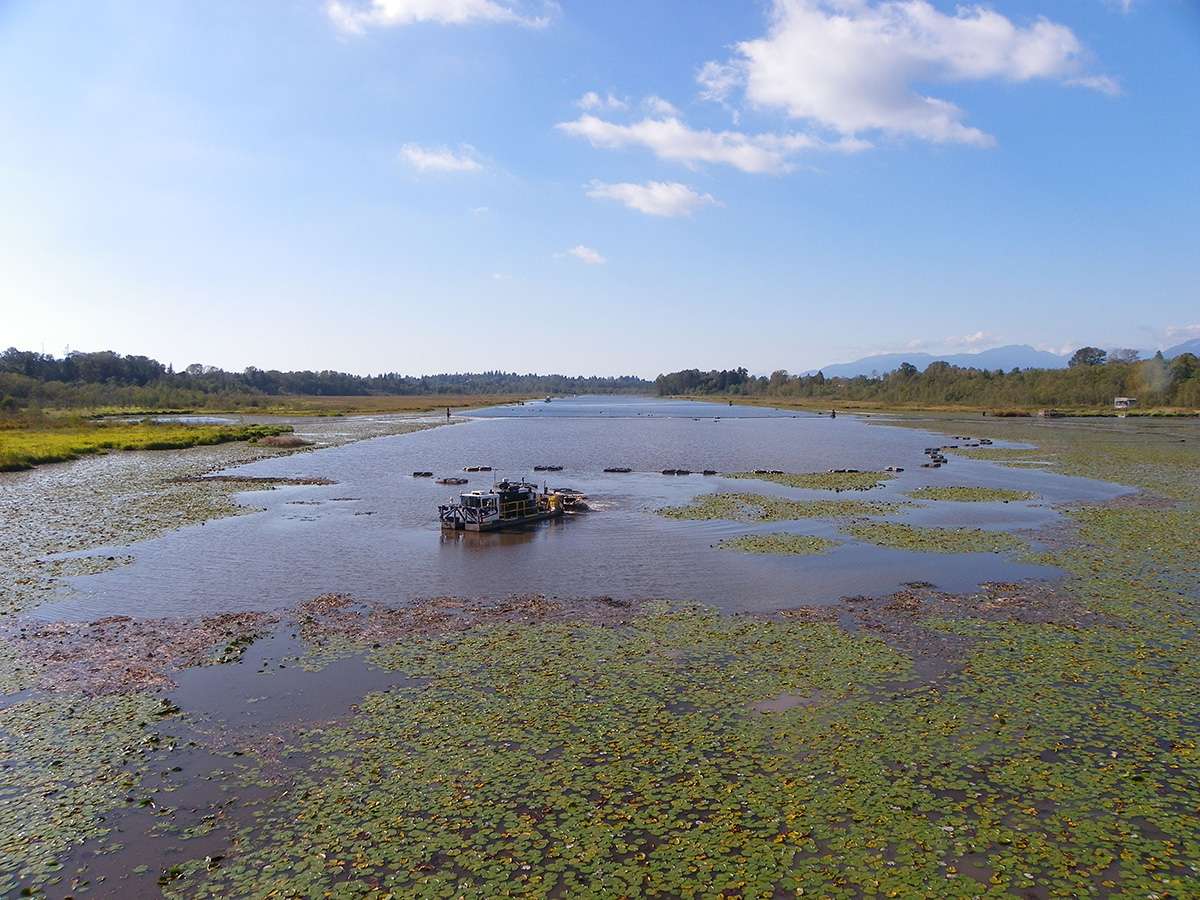 CANADA – HAZCO, a division of CCS Corporation, congratulates the City of Burnaby for winning the coveted 2011 Environment Award, for design and construction, from the Association of Professional Engineers and Geoscientists of B.C. (APEGBC) for the successful Burnaby Lake Rejuvenation Project.
The City of Burnaby conducted a rigorous qualification and competitive bid process to select HAZCO as the best environmental services contractor to conduct the dredging and sediment removal of Burnaby Lake, which included removal of garbage, debris, sands, silts, clays and decomposed organic material. The project resulted in the restoration and preservation of this urban lake ecosystem.
This restoration project improved the lake's depth and overall water quality resulting in larger open water areas, increased ability for fish passage, improved diversity of wildlife habitat and continued use of the lake as an international rowing venue.
"We are very proud of the dedication shown by the project team that worked from June 2009 to April 2011, under very challenging conditions, and the positive impact this project has had on the ecosystem," said Warren Sandes, HAZCO's Burnaby Lake Project Director.
More than 400 plants and birds – including various endangered species – live around Burnaby Lake, which is one of the few remaining bodies of water within the Greater Vancouver area with such a diverse biosphere.
If the HAZCO dredging work had not taken place, the sediment would likely have slowly created wetlands and mud flats, changing the ecosystem and thereby reducing the diversity of current wildlife. The removed sediment will, in time, be used to construct sports fields.
The Burnaby Lake Rowing Club and Burnaby Lake Kayak and Canoe Club spent the summer using the rejuvenated lake.
"The City of Burnaby is very pleased with the professional services provided by Hazco," said Lambert Chu, Director Engineering, City of Burnaby. "The expertise, creativity and dedication of the Hazco team have assisted the City in achieving its goal of preserving Burnaby Lake and enhancing the environment for all to enjoy."
The APEGBC Environment Award recognizes outstanding contributions towards environmental protection and/or sustainable development and was presented at the organization's annual conference this past weekend in Kelowna.