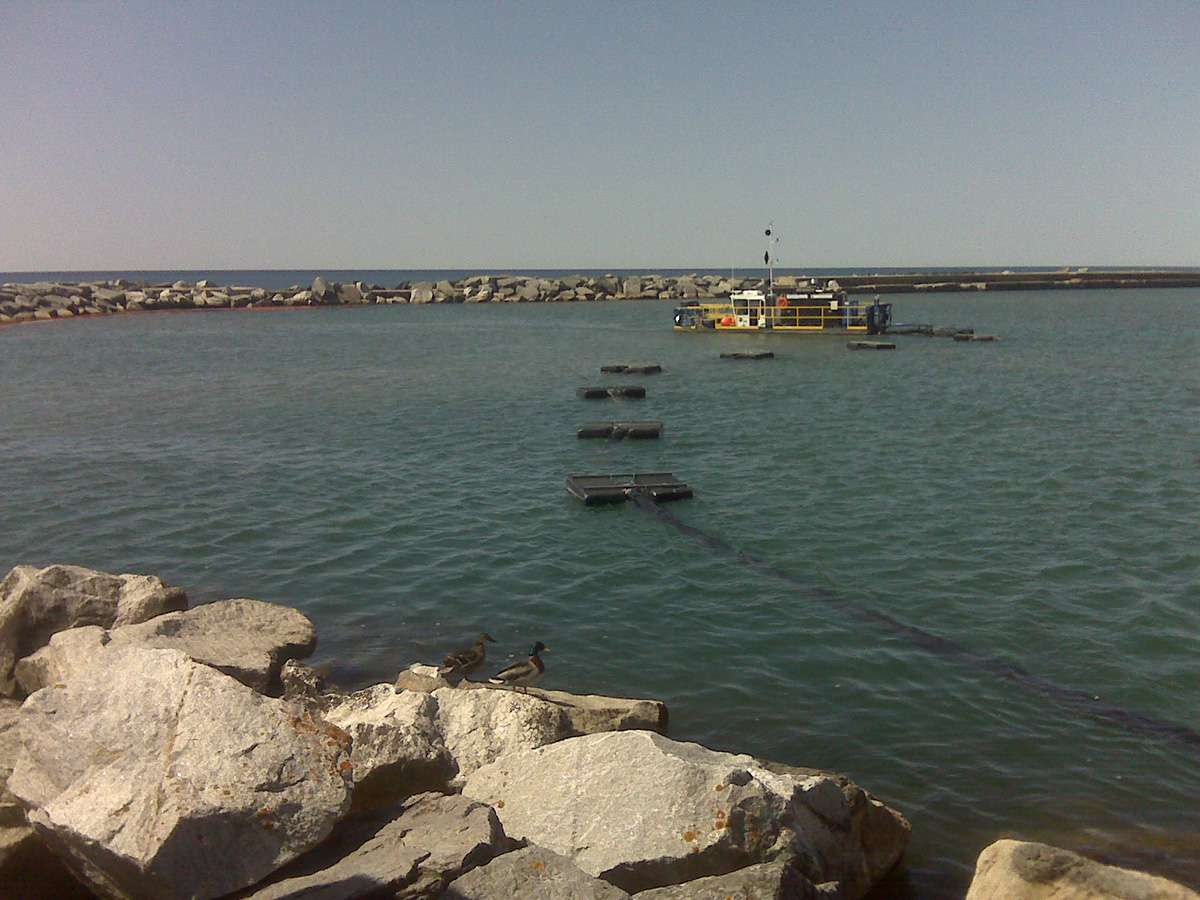 NEWS FLASH: COBOURG — Cobourg's dredger has just completed its second out-of-Cobourg contract, Councillor Bob Spooner announced at council this week.
The motivation in purchasing the dredger was multi-faceted: avoiding the cost of hiring the service, being able to provide service to the town's harbour more easily and contracting out the service to generate revenue to offset the purchase price. When the town's dredging bills skyrocketed to $126,640 last year, up from $22,300 a decade ago, council voted to make the purchase. The flat barge-like vessel with the paddle wheel came to the harbour last September.
The consultant involved in the purchase predicted the machine would pay for itself within five years, even if it never generated any extra revenue.
Since then, Spooner said at council, it has dredged the harbours at both Whitby and Wellington."We will be doing Cobourg harbour, starting April 15," Spooner added, extending an invitation to anyone interested to come watch the machine at work.